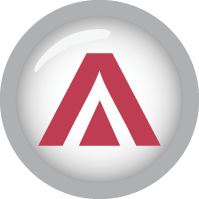 Alcman was founded in 2004 to provide solutions for the supply chain , from consulting organization, to the design and implementation of logistics networks , warehouses and distribution systems.
The core business is represented by the operating applications for the WMS (Warehouse Management System) the TMS (Transportation Management System) and the M&S (Modeling and Simulation), which stands out by flexibility and adaptability in the resolution of various supply chain operational problems.
The applications seamlessly integrate with management systems and with all the technologies and identification systems, such as radio frequency networks, barcode, RFID, Voice Picking and automation systems.
Each logistics system is designed as a unique entity of its kind, which is examined with a broad vision, to be able to locate and eliminate bottlenecks, making the flow of materials fast and fluid, and enhancing resources potential.
The history of industry and services testifies that move towards a correct logistics organization always keeps the promise of a significant reduction of operating costs and a simultaneous improvement in the level of service to Customers.
Solutions

————————————————————————————————————-
Warehouse Management System offers solutions for every type of warehouse, both automatic and traditional, and it is interfaced with all state-of-the-art technologies such as wireless networks for mobile terminals, Voice Picking, RFID, automation, GPS tracking, etc..
—————————————————————————————————————————————————–

————————————————————————————————————-
Trasportation Management System is integrated with the leading engine mapping and route calculation, fully interactive and extended to tracking on vehicles.
—
——————————————————————————————————————————————————–

Modeling & Simulation. A neat 3D representation of the physical and logistic process, the warehouse, the production line is essential for an accurate simulation in order to assess performance, bottlenecks, critical issues.
 ————————————————————————————————————
Services
Alcman offers its clients customized studies aimed to analyze and optimize the physical operations of logistics systems, and support the design of warehouses, hubs, production lines and distribution networks.
The sale of products is always followed by continuous support which adds a prompt intervention for the management of unexpected operational cases.
Logistics centers are the core of a company's life. The basic functions are the same, but the operational variations by sector, level of automation, customization of the service, make this a very heterogeneous world. Alcman studying sizing, technology solutions for storage and handling,  definition of the quantities for each product, creates design projects tailored to its customers.
Alcman converts years of organizational expertise in knowledge, disseminating it in training courses and workshops – ranging from executive to operational level – which are promoted by public, private and trade unions.